Recycle and Win
Schools can make a difference!  The Your Bottle Means Jobs  media campaign  featuring radio ads, billboards and social media ads will run in the Midlands from October- December 2018.  Schools in the greater Columbia, SC metro area/Midlands who recycle their plastic bottles will be entered into a contest to win an Adirondack chair made from recycled bottles. And take the Pledge to recycle two more bottles a week and help create hundreds of jobs. The winning school will be featured on social media.
Qualify for the contest by: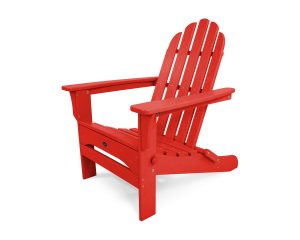 – collecting bottles during games, events and school sports activities
– bag your bottles in a clear bag and  after each event, take a picture of the bottles you have collected
– send your picture to Jane Hiller at jane.hiller@sonoco.com
– place the loose bottles (no bags) for recycling in your school's bins or carts or take them to a recycling convenience center nearby. Lexington County schools are asked to take bottles to the only drop off location equipped to handle large volumes of recyclable at Edmund Landfill 498 Landfill Lane Lexington, SC 29072 Monday to Saturday from 7 a.m. to 4:30 p.m.
Contest begins at start of school year – August 2018 – and will run through America Recycles Day.  Send in your pictures to Jane by America Recycles Day, November 15, 2018 to be entered into the drawing.
Small changes lead to big returns! Schools can do their part to be job creators.