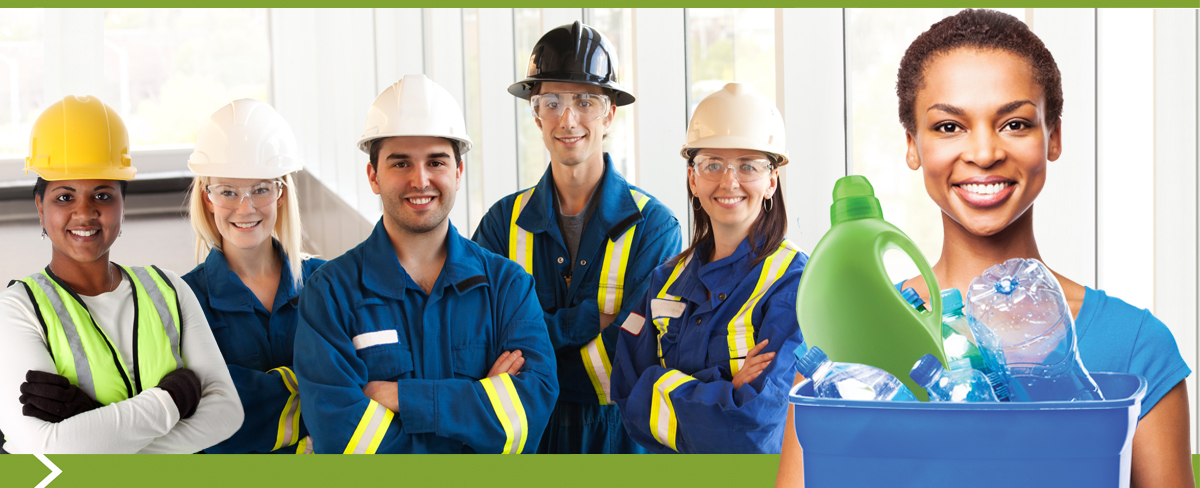 Your Bottle Means Jobs toolkit for recycling coordinators, businesses, non-profits, and other recycling professionals helps spread the word about bottle recycling to help our Carolinas' economy.
What do you need to do? Recycle more and share our program! 
Items from the toolkit help share our message on the economic impact of plastic recycling:
Digital Media (for use on TV, radio, websites, etc.)
Printed Media (for use at events, for collateral material, and billboards in your community)
If you would like to use any of our demo products that show the 4-step recycling process or more extensive toolkit items, please email info@yourbottlemeansjobs.com.
That's just two additional bottles recycled each week by each household. That's a pretty easy way to have a jobs impact in the Carolinas and our communities!
Be sure to check out the Success Stories page to see how the simple act of recycling plastic bottles has created jobs for people in the Carolinas.